Teatro Restaurant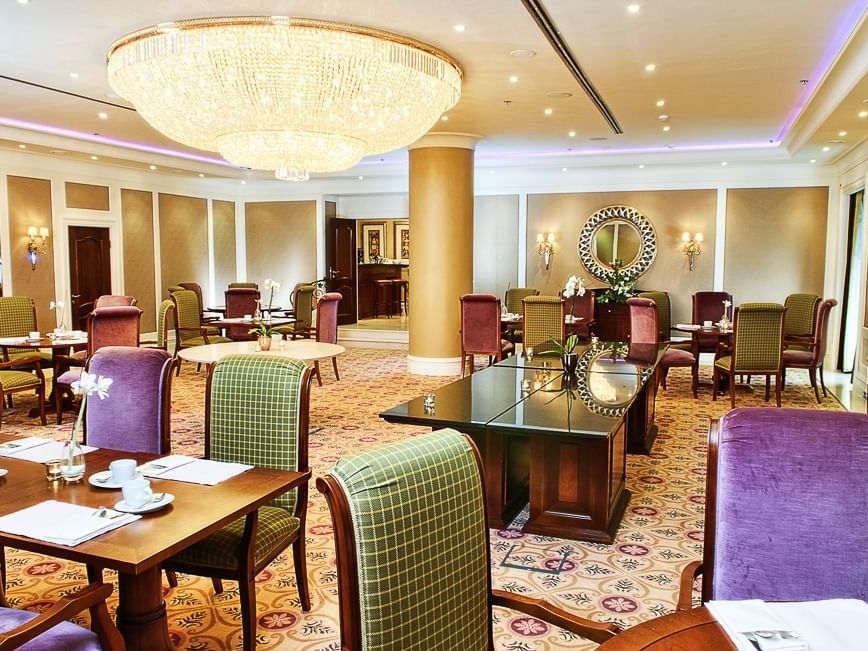 Escape the hectic pace of the city and enjoy the elegant ambiance of the Teatro restaurant, one of the best restaurants in Kyiv. Restaurant space is divided into two separate areas, each with its own entrance to ensure the privacy of the guests.
Dining menus created by our Chef Mikhail Svkortsov and inspired by rich flavours of the Mediterranean cuisine are always a great choice for an incomparable culinary experience in Kyiv. Wine lovers will definitely find inspiration in our wine list which has been specially collected by Sommelier to ensure our guests always enjoy the best food and wine pairing.
Open daily , 7 am — 11 pm.