Warming Winter Cocktails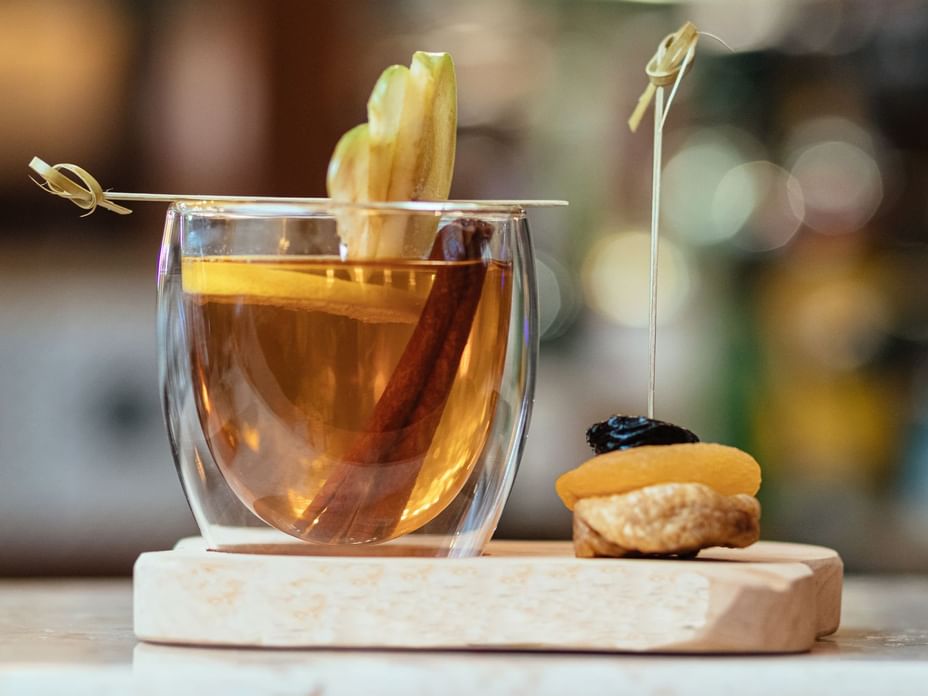 Our Winter Warming Specials at Lobby Lounge Bar:
Tangerine Mulled Wine. Our twist on a well-known warming cocktail, with a touch of tangerine, enriched with vermouth and finished with our own spices recipe. Apple Toddy – real cosy taste of winter - classic warm calvados based cocktail with a wonderful flavor of apple and cinnamon. Perfect for those, who like classic tastes.
Immerse yourself in the delight of your favorite tastes and fill this winter holiday season with vivid taste sensations.